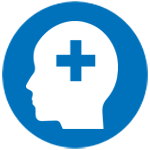 We have built our own link with different centers for running once a month outreach mental health clinics with specialist neuropsychiatric consultation services. Besides this, specialist consultations through telephone along with emergency management and referral services are available at these centers, as and when needed.
Our current monthly community clinics for this purpose are being run at:
Ambey Medical Hall, Stall Bazar, Sindhuli.
Gorakhkali Polyclinic, Aanbukhaireni, Tanahu
N.S. Pharmacy, Rapti road, Hetauda, Makwanpur
Pancha Kanya Community Hospital, Battar Bazar, T

rishuli, Nuwakot
We are in the process of making new partners for this purpose in the near future, in different districts, so that our services are available in a wider geographical region.
Upcoming Community Mental Health Clinic:
Manthali, Ramechhap